Case Study
SECTOR: PHARMACEUTICAL / HEALTH
CONTRACT: FULL MECHANICAL DESIGN AND BUILD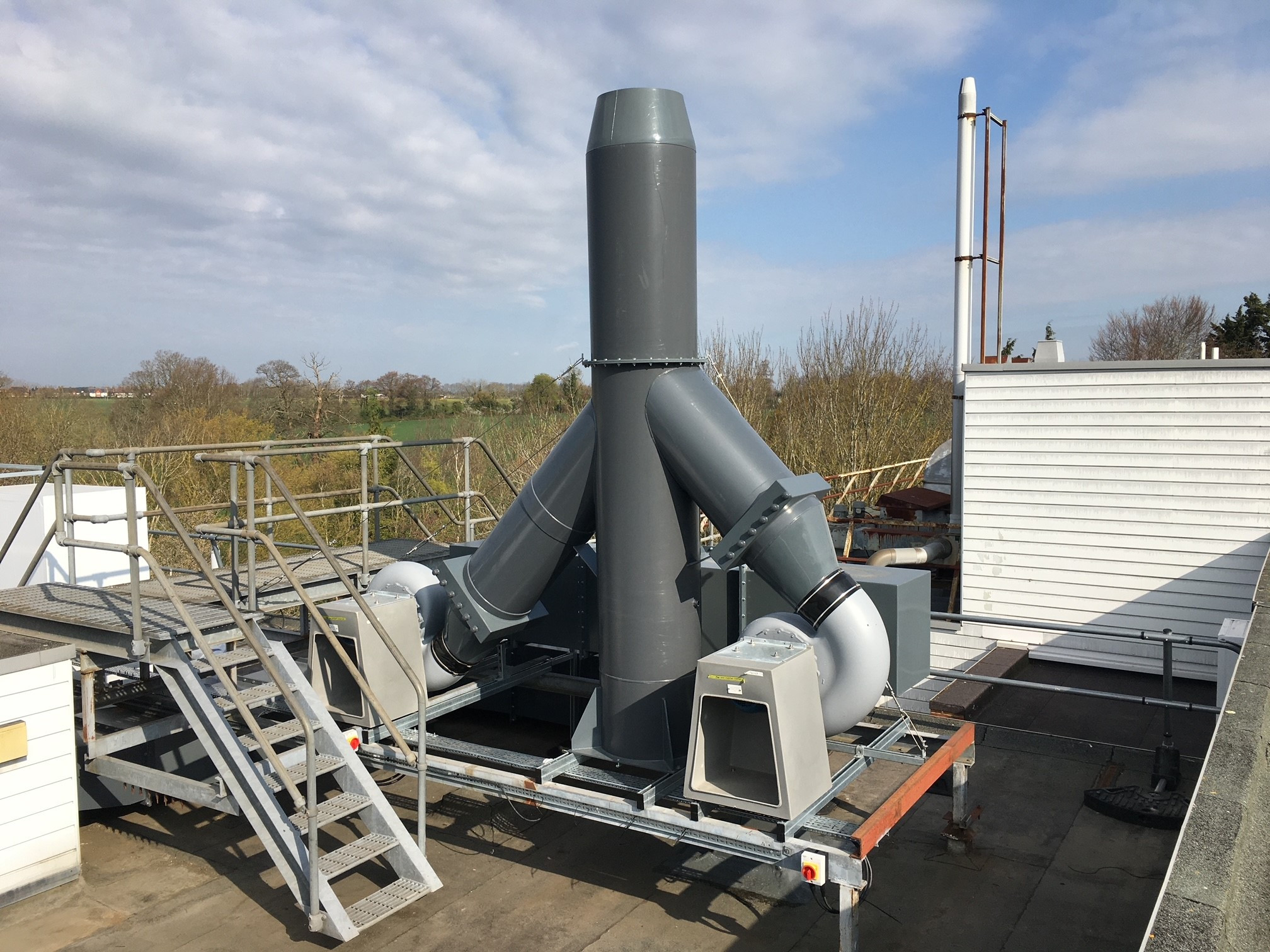 Airmaster have completed the full design and build mechanical install of specialist laboratory systems for a Pharmaceuticals company in the health sector.

The install compromised of; flexible LEV extraction arms in the laboratories.

Dedicated plastic fume extraction systems to the fume cupboards up to roof level duty/assist centrifugal fans and purge stack.
All this controlled via an Easylab VAV damper system to keep the pressures in balance when the environment changes.

Magnehelic Gauges were installed at each entrance to show the pressure reading of the room, each with its own specific requirement.

The general ventilation was supplied via packaged Air Handling Units with LTHW frost coil via an Air Source Heat Pump and DX heating/cooling coils.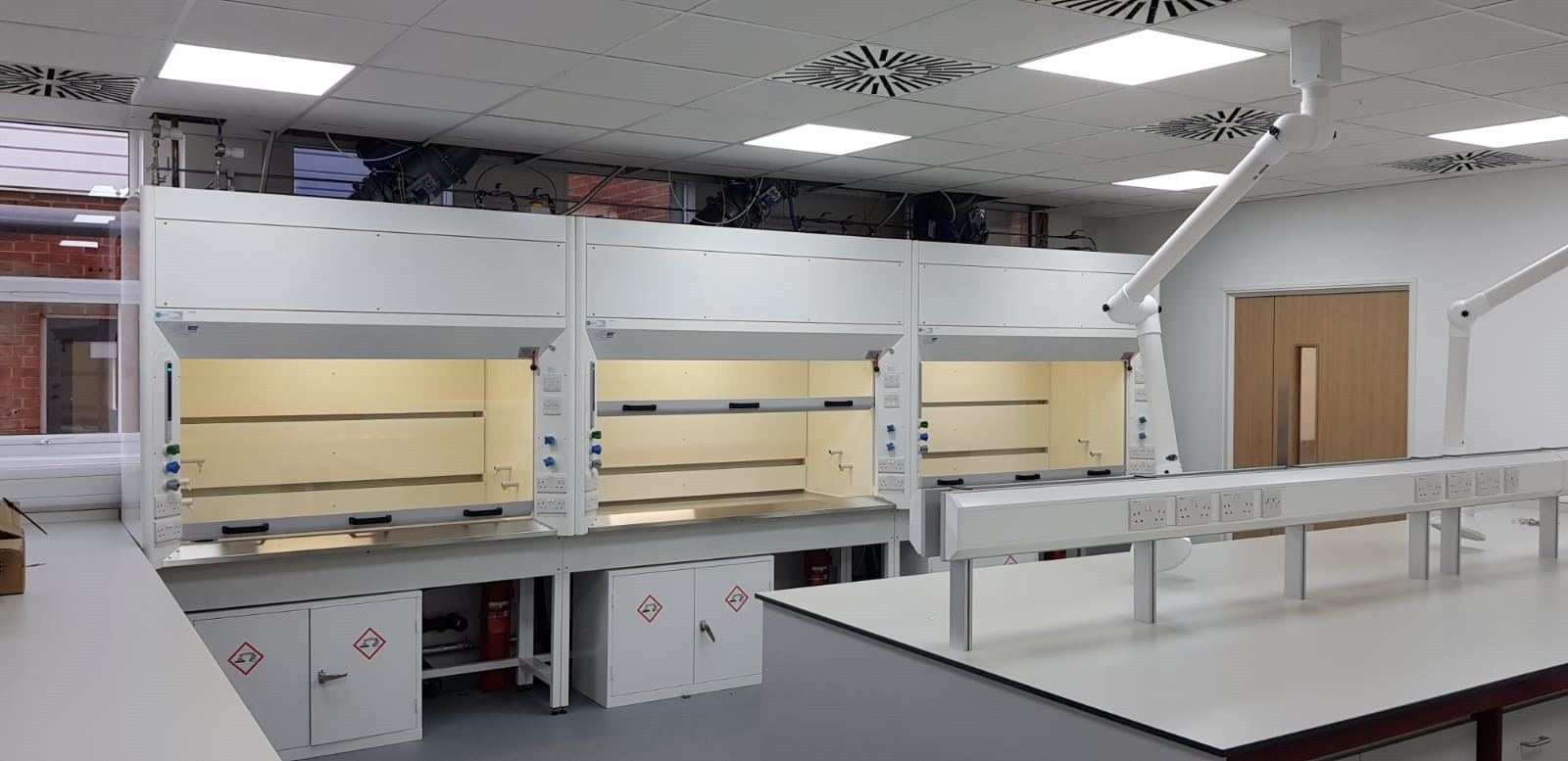 Fan coil units were installed throughout the floors with VRV Condensers providing comfortable temperature control to the office and laboratories via secondary high induction supply grilles.
All roof systems required walkways and hand rails manufacturing for safe access.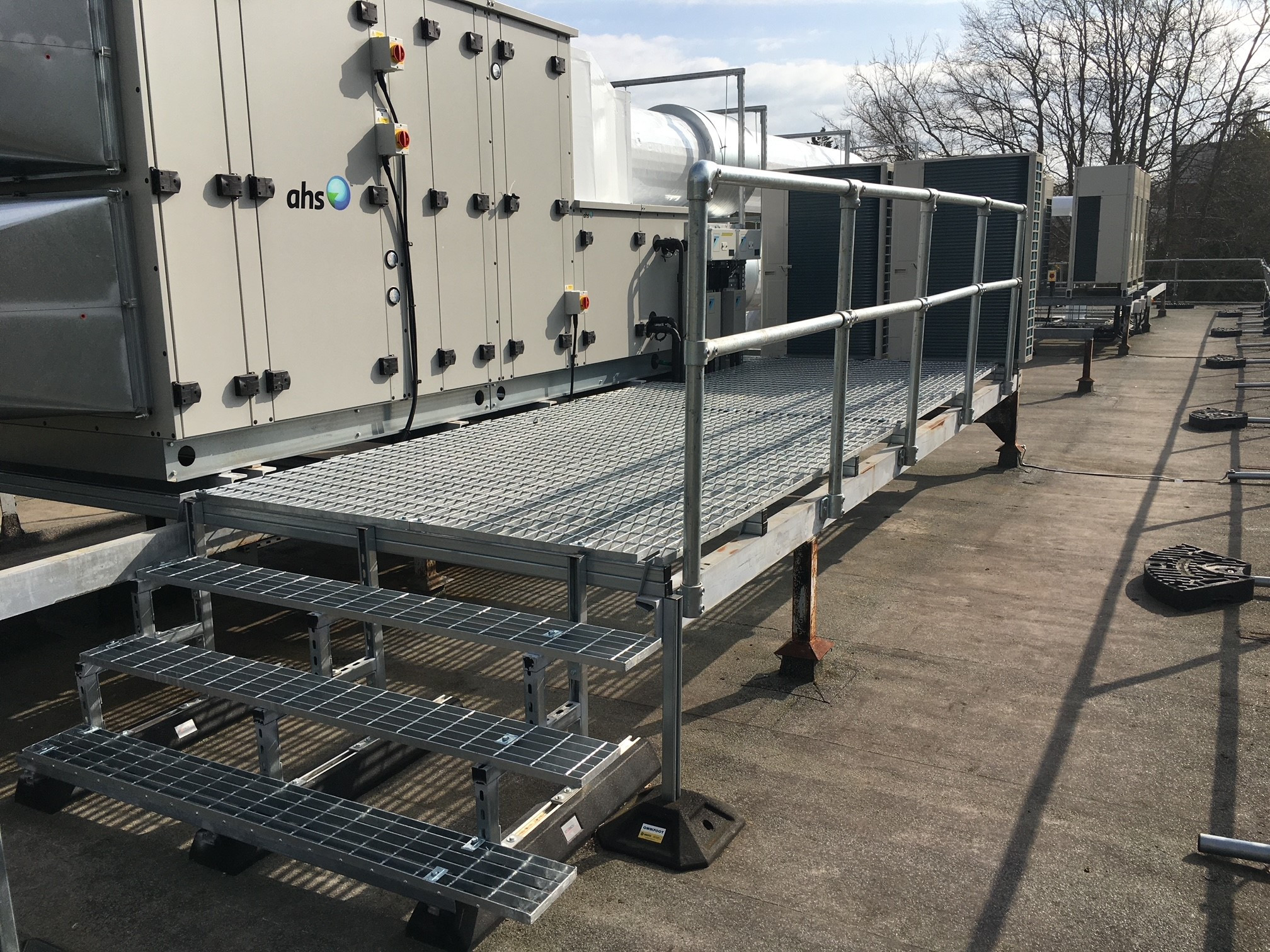 Other systems installed include a Comms Room AC split system, a -20 freezer room build and refrigeration install for material storage.

Stainless steel ductwork and plastic fan to specialist ICPMS lab equipment to deal with chemical fume extraction. Buffer vessel and pump set configuration within the plantroom.
And finally, a full public health install of sanitary ware and laboratory sinks basins and safety shower, POU water heaters, high efficiency twin water softener and GRP storage tank with twin headed booster pump.

All systems controlled and managed via a fully integrated BMS system with head end PC and graphics.
A great team effort by all, from the conception of Airmaster's team of designers which made all that came after run and work smoothly. The install with our own contracts engineers and site supervision completed the whole project within a 13 week programme!

The team also completed a 2 week commissioning phase at the end to balance the systems in a -10pa lab environment.
Download the PDF of our case study here Case Study - Pharmaceutical